Monday, December 5, 2011 at 5:20AM
It has been an incredible few days at Sports for Dorks. First, Mike Leach gets hired as the new head coach at Washington State. Then, Sports for Dorks College Football is profiled in The New York Times Quad Blog - twice. After that, I get an email from one of my all-time favorite sports stars to congratulate me on the book - more on that to come next week!
Meanwhile, I am in the middle of a 12 day road trip that has taken me to Portugal, Spain and now Brazil. It's been a heady few days. Somebody, needs to bring us back down to earth!
GETTING THE WORD OUT
The New York Times Quad Blog features excerpts of two chapters from Sports for Dorks College Football:
The first excerpt is from "Inside the Mind of Mike Leach" written by Ferhat Guven (me). The excerpt discusses how Mike Leach uses applied statistics in preparing for and coaching in games.
The second excerpt is from "The Missing Ingredient" written by Michael Nemeth. The excerpt explains why box score statistics are inadequate tools to explain game results. That selection is just one part of a broader discussion about the failure of the current BCS model, and how the model can be improved by using better statistics, relying less on subjective opinion polls while preserving the BCS format. It is a fascinating read.
About the Author: Michael Nemeth is a senior executive for a global information technology firm who has guided the construction of computer application systems used in the insurance, banking and commercial real estate industries.
BOOK SIGNING IN LUBBOCK, TX ON DECEMBER 17TH @ 2:00PM AT BARNES & NOBLE ON SLIDE ROAD
I'll be heading back to Lubbock for a book signing on December 17th followed by an afterparty at 8:00pm at Gator's Bayou on 98th street hosted by my old friend David Ralph. Everyone is welcome to come!
Very excited about getting back to my home town!
To the good folks in Spokane/ Pullman, we're working on some dates to come and meet with our newest fans soon!
I encourage all of you to "Like" our Facebook page so that we can keep you up to date on the latest Sports for Dorks activities.
With ALL of that said, let's get to a few links!
COLLEGE FOOTBALL
And the schools which made a profit this year in college athletics are…
Only 22 football programs made a profit this year. If your school is not on this list, you know where you stand and should be contacting your school's athletic department to find out what's going on.
Top 5 Most Profitable Institutions:
Oregon: $41.8 million profit
Alabama: $26.6 million profit
Penn State: $18.6 million profit
Michigan: $17.5 million profit
OK State: $16.7 million profit
Which school is the most efficient at generating a profit?
That would be Oregon which has a 32.7% profit margin. The Ducks are blowing the rest of the competition away.
We'll be discussing Alabama's BCS Championship game inclusion, and Oklahoma State's exclusion, in detail tomorrow.
SOCCER
We're now thirteen games into the 2011/12 English Premier League season, which means we're just over one third of the way towards crowning the Premier League champion. So far the season has looked like it's Manchester City's championship to lose, with the remaining teams left to battle for one of the three remaining Champions League spots. City's start to the season is certainly hot - 35 points from an available 39 (11-2-0 for a 2.69 PPM) and a +31 GD (2.38 GD per match) - and is tops at the 13 match mark in the league's 20 team/38 match history by besting the 05/06 Chelsea and 06/07 Manchester United totals for points (34 for a 2.62 PPM) and the 08/09 Chelsea total for GD (28 for a GD per match of 2.15). However, as that 08/09 Chelsea squad can attest, starting hot does not guarantee finishing at the top. In fact, of the 16 teams that led the league after thirteen matches during the league's 20 team era, only 6 of them have gone on to finish in that position at the end of the season.
(Sao Paulo Corinthians won the Brazil football championships. Sports for Dorks was there. Footage and blog post to come tomorrow!)
NFL
Who is Jacksonville Jaguar's Owner Shahid Khan?
Wikipedia is your friend.
Problems At Shoe Carnival May Have Hastened Sale Of Jaguars By Weaver
There is speculation among some sports bankers that the crumbling share price of Shoe Carnival, the publicly traded company controlled by Wayne Weaver, hastened his sale of the Jacksonville Jaguars of the National Football League. Weaver has agreed to sell the team for $760 million to Illinois businessman Shahid Khan.
WP: Hidden Value of the Deep Vertical Pass
There are a few more than three things that can happen when you throw the football deep, and most of them are good. To the obvious three outcomes of complete, incomplete, and interception, we should add pass interference, defensive holding, and illegal contact. Coach Royal wasn't coaching in the flag-happy NFL of 2011.

Since 2006, deep passes in the NFL (classified as deeper than 15 yards through the air) drew defensive pass interference calls at a 2.8 percent rate. Defensive holding was called on slightly under 1 percent and illegal contact was called on slightly over another 1 percent. One of the three penalties were called almost 5 percent of the time. The NFL doesn't classify passes any deeper than 15 yds, but I would expect those rates to be even higher for very deep pass attempts.
Sebastian Janikowski Sinks The Bears From Afar
Sebastian Janikowski, already one of the game's best kickers from deep, is putting together his best season ever. Entering the game he had succeeded on 16-of-18 kicks for an 88.9% mark, trailing his previous career high by less than one percentage point. By the time the Raiders dispatched the Bears behind his six field goals, he was 22-for-24 and the obvious offensive star for Oakland.
CONCUSSIONS
Heading A Soccer Ball Causes Brain Damage — Maybe
Given the legitimate concern about the long-term effects of concussions, and the evidence that multiple small hits to the head are as dangerous as a few big ones, a recent finding that soccer players who had headed the ball frequently in their playing lives have, in the words of researchers, "brain abnormalities similar to those found in traumatic brain injury (TBI) patients," would seem to make a lot of sense.

The study, presented Nov. 29 at the annual meeting of the Radiological Society of North America in Chicago, looked at adult amateur soccer players who had participated in the sport since children, and found those who had reported at least 1,320 headers showed more signs of damage than those who had reported fewer.
SPORTS BUSINESS
Chicago Stadiums Drain Over One Million from City Taxpayers
(T)he $1 million shortfall is not a massive drop in the city's money pool—it's less than 0.2% of the budget deficit alone. But it's not insignificant. It comes, almost inevitably, from the ambitious bond contracts Chicago entered to renovate the Bears' stadium, and from the city's attempt to keep the White Sox from fleeing to Florida.
BASEBALL
The SEC to Investigate the Marlins' Stadium Deal
From Jeff Passan at Yahoo! Sports (via Sports Economist)
The Security and Exchange Commission on Thursday launched guided warheads at the Marlins, requesting the team's financial records, communications with MLB officials including commissioner Bud Selig, minutes of meetings with local government leaders and political campaign-contribution information, according to a report in the Miami Herald.

While the subpoenas issued by the SEC do not explicitly detail the purpose of the investigation, the feds' motives are evident: They want to understand how, exactly, a group of county commissioners agreed to fund 80 percent of the Marlins new stadium, which cost more than $600 million, without ever seeing the team's financial records – and whether bribes had anything to do with it.
Bobby Valentine and the Red Sox Model
Valentine was asked, during a November interview with the Boston media, how open he would be to day-to-day input from baseball ops regarding on-field decisions and lineups — a major concern of many who follow the team closely. Valentine said that he would welcome it, but also that it would be "a growth opportunity" as he "hadn't lived it." He went on to say, "I've been outside of the information age of baseball for the most part."

Contrast that with Torey Lovullo, who also interviewed for the position. A regular reader of FanGraphs and Baseball Prospectus, the low-key Lovullo answered the question by saying "The way I view the relationship between the manager and the front office is that we're one."

Can Valentine and the Red Sox front office — particularly Valentine and Cherington — form, and maintain, that type of relationship? Can they work together as effectively as Francona and Epstein did for so many years? Does the Red Sox model, as it exists today, expect them to do so?
ESPiN

ESPN handling of Fine accusations, evidence stirs debate over journalistic responsibility
This is an excellent discussion.
Speedo has secured full FINA (Fédération Internationale de Natation) approval for a world first concept to revolutionise the sport of swimming – a cap, goggle and suit engineered to work together as one revolutionary Racing System - offering swimmers a cohesive, hydrodynamic solution to cut through the water with maximum efficiency.

Unveiled today during an exclusive global launch event, the Speedo FASTSKIN3 Racing System offers unrivalled benefits to swimmers, including a full body passive drag reduction of up to 16.6%, an 11% improvement in the swimmer's oxygen economy enabling them to swim stronger for longer, and a 5.2% reduction in body active drag, to create the world's fastest cap, goggle and suit ever.
WHAT ELSE WE'RE READING
Great mysteries of the universe.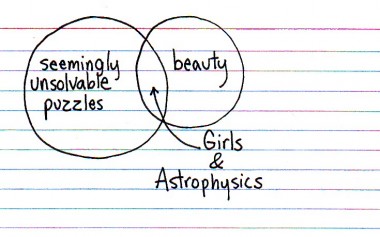 New way for designers to generate ideas and shapes using CAD | Sports Technology Review
Although not strictly sports, a Loughborough academic has designed a neat tool to help inspire that great new shape which you are looking for. It is described as follows:
"EvoShape is an innovative new CAD application that generates and evolves original styling concepts. Early trials suggest EvoShape can trigger inspiration and creativity, enable the rapid evolution of unique styling concepts, and reduce the time between concept generation and digital modelling. Interactive and highly intuitive, it can also be used by clients and end-users directly, creating the possibility of uniquely desirable customised products."
In defence of cities | The Economist
Alastair Donald and Austin Williams are two architecture critics who wanted to respond to critics of urbanisation. Their book, "The Lure of the City", is a collection of essays that seeks to explore the role cities play as engines of social change and creativity. Their work celebrates cities as places of uncertainty where great things can, and often do, happen. "Seldom is there an unabashed hymn of praise to the progress, development and transformational dynamics that urbanisation brings," says Mr Williams. "Even those who nominally assume that cities are good or efficient places to live and work are somewhat troubled by the pace of change, the numbers involved, the 'damage' caused to the environment."
Transparency International Motion Graphic: Corruption Perceptions Index 2011
Have a great day Sports Dorks!